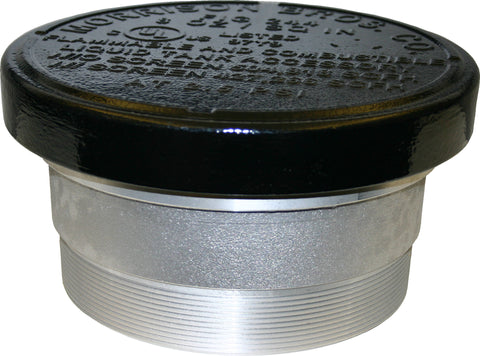 244OM 4" 8oz MALE THREAD EMERGENCY VENT WITH O'RING (244OM-0100AV) EA
244OM 4" 8 oz Emergency Vent Male Threaded with O Ring
Emergency vents are installed on aboveground storage tanks as a code requirement. Emergency vents provide high capacity pressure relief if the tank is exposed to fire. When the internal tank pressure reaches the opening pressure of the vent, the weighted cover moves up on the center pin allowing air to escape.
Features
• Automatically resets after opening
• Durable powder coated cast iron covers (3" to 10")
• Certified SCFH flow capacities

Construction Details
4″ Aluminum Vent with Powder Coated Cast Iron Cover and Viton O'Ring 
CHS Business Partners you must be logged in to MyCHS to see prices and purchase items. For all others please contact your local CHS for assistance. Login now.
Back