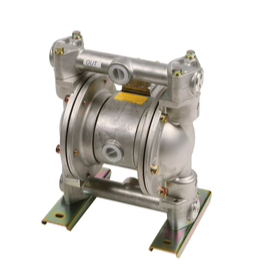 3/4" Double Diaphragm Pump w/ Dual Inlet, 27 GPM EA
3/4"double diaphragm Pumpwith aluminum body, Buna Ndiaphragm and seals. Pump israted at 27 GPM at 100 PSI airsupply, dry lift capacity of 18 ft.and discharge distance of 180 ft.(with reduced flow).Maximumfluid temperature 180° F.
Used dual inlet to allow mixing of fluids at 50:50 ratio. Typically used to mix antifreeze and water

CHS Business Partners you must be logged in to MyCHS to see prices and purchase items. For all others please contact your local CHS for assistance. Login now.
Back