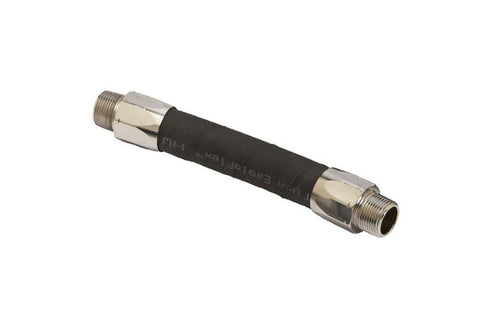 3/4" X 8" HUSKY WHIP HOSE CP12HW.66L EA
Husky 3/4" x 8" Spacer/Whip Hose, coupled with M & M fittings, for use with service station breakaways.
Recommended anywhere a hardwall hose is required.
Highly resistant to cuts, abrasions, sun and weather.
Improves ozone and abrasion resistance while providing increased life.
Recommended for all gasoline and gasoline/Ethanol blends at Ethanol levels designated as "gasohol" (E25 maximum or less), diesel fuel and diesel fuel/biodiesel blends with nominal biodiesel concentrations up to 20% (B0-B20), kerosene and fuel oil (heating oil), leaded and unleaded gasoline.
All curb pump hose assemblies are 100% pressure tested, inspected for electrical continuity and sample pull tested.
CHS Business Partners you must be logged in to MyCHS to see prices and purchase items. For all others please contact your local CHS for assistance. Login now.
Back