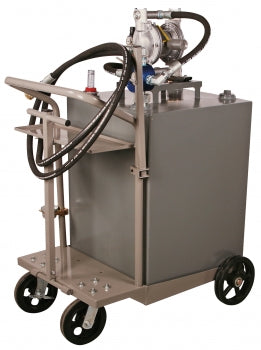 95 Gallon Cart for Two Way Oil Transfer, w/ 3/4" DD Pump EA
Convenient transfer cart allows you to quickly and easily extract used engine oil, gear oil, hydraulic fluid, antifreeze or other compatible fluids from engines, gear boxes, sumps or similar containers and transfer it to this large 95 gallon steel portable tank. The heavy duty 4 wheel cart provides portability of the collected fluid which can then be conveniently transferred from the portable 95 gallon tank by a simple turn of the handle on the 4 way reversing valve.
CHS Business Partners you must be logged in to MyCHS to see prices and purchase items. For all others please contact your local CHS for assistance. Login now.
Back