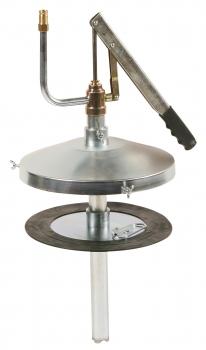 MA-11, Bulk-fill Grease Pump 5Gal w/ Cover
Bulk Fill Hand Operated Grease Pump Kit. Pump is used to refill grease guns, bearing packers and for bulk transfer of grease. Pump is not intended for pressure applications. Kit includes pump, cover, follower plate, and grease gun bulk fill nozzle.
fits 5 to 6 1/2 gallon pails.
CHS Business Partners you must be logged in to MyCHS to see prices and purchase items. For all others please contact your local CHS for assistance. Login now.
Back